Blow Molded Cases and Custom Foam Inserts for all Applications
Blow molded cases available in more than 50 sizes!
Our hard
blow molded cases
will protect, secure, transport, organize, store or display your products. Our high density plastic carrying cases can be purchased in quantities of as little as one unit! Coupled with a foam insert option, they can be easily customized to fit your specific requirements. If you need help choosing the right carrying case, use our
Hard Case Finder
.
Custom Foam Case Inserts
Professionally Designed Case Inserts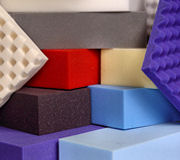 We have been creating custom foam inserts in our own plant for over twenty five years and unlike many of our competitors, we never outsource foam insert fabrication. We will design a custom foam insert for you based upon your requirements, from either your product sketches or sample products themselves.
Seahorse Cases, HPRC Cases, Storm Cases, SKB Cases, Nanuk Cases, Pelican Cases
Unbreakable, watertight, dustproof, chemical resistant and corrosion proof. These are some of the words that describe the features provided by
HPRC Cases
,
Nanuk Cases
,
Seahorse Cases
,
Storm Cases
,
Pelican Cases
and
SKB Cases
. Get total protection for your equipment by pairing one of these heavy-duty waterproof cases with a custom foam insert that provides assurance against impact, vibration and shock.